Intellectual Property Law
It is stating the obvious that intellectual property nowadays often determines the value of a company. The proper protection of assets such as trademarks or copyrights to produced works is crucial to the success of many businesses. This is particularly true in the new technologies (IT) industry, but also in the advertising, commercial (including e-commerce), architectural and any other industry where creative work is important.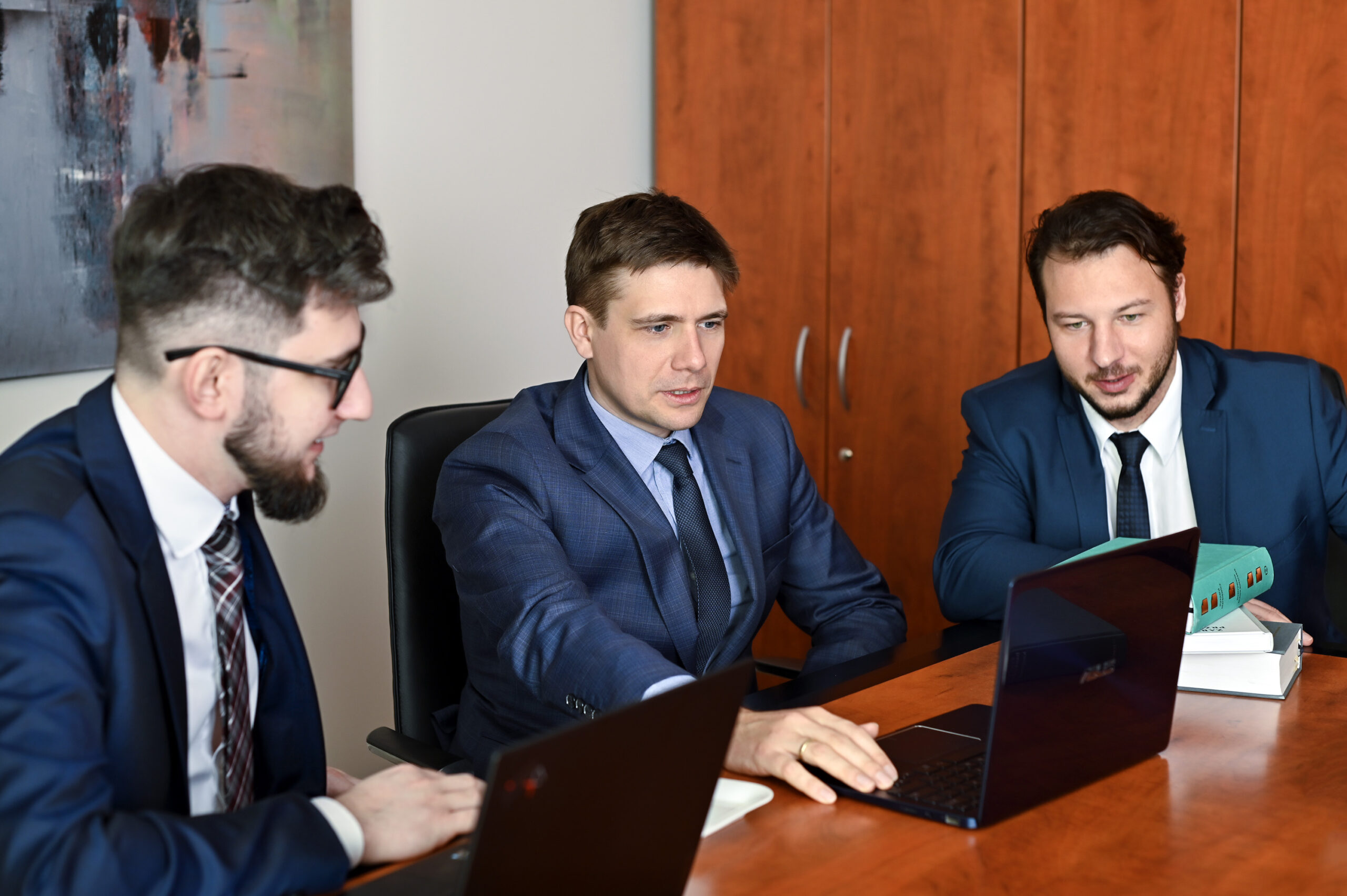 In this area our services include
drafting intellectual property contracts as well as negotiating. This includes licence agreements, agreements on the transfer of intellectual property rights, IT contracts (e.g. agreements on the design or implementation of software, distribution agreements, hosting service agreements, end-user contracts (EUTM), general terms and conditions), etc.
comprehensive assistance in disputes related to the infringement of intellectual property rights, including, but not limited to suggestions for possible courses of action, sending cease and desist orders and representing clients in court proceedings (including obtaining appropriate injunctive relief).
registering trademarks and industrial designs in Poland, in the European Union and in third countries, in the so-called WIPO procedure (which includes assistance in determining the form of a trademark or a design and the scope of goods/services covered by the application, verification of potential conflicts with prior rights, comprehensive registration procedures, preparation or verification of agreements with a trademark or design creator, especially from the perspective of acquiring copyrights, etc.).
monitoring the above-mentioned rights relating to the duration of protection and potential conflicts, and if necessary, lodging objections.
representing our clients in the proceedings before the Patent Office of the Republic of Poland (UPRP), the European Union Intellectual Property Office (EUIPO) and the World Intellectual Property Organization (WIPO) – and, if necessary, in further administrative court proceedings.
conducting industrial property cases within the framework of the so-called litigation proceedings, especially related to the invalidation or revocation of rights to inventions (patents), utility models, industrial designs or trademarks.
drafting or verifying documentation related to the operation of websites and online businesses, such as e-stores, including store regulations, privacy and cookie policies, regulations for the provision of electronic services, content of consent declarations submitted by users (acceptance of regulations, consent to personal data processing, etc.).
assisting in organizing competitions, promotional activities or public collections via websites.
preparing documentation related to marketing campaigns, including signing relevant agreements with marketing agencies, models, film studios, etc. This also includes securing the client's rights to the materials created in connection with the activity concerning copyright or consent to distribute images, etc.