Company law and M&A transactions
The corporate law team consists of specialists providing legal advice on the construction and organisation of corporate structures, the development of long-term business strategies as well as advice on solving current legal problems. Our specialists provide comprehensive legal services to enable our clients to achieve their business goals.
Collaborating with accounting firms, chartered accountants and insurance brokers we will provide a comprehensive corporate service to meet our clients' needs.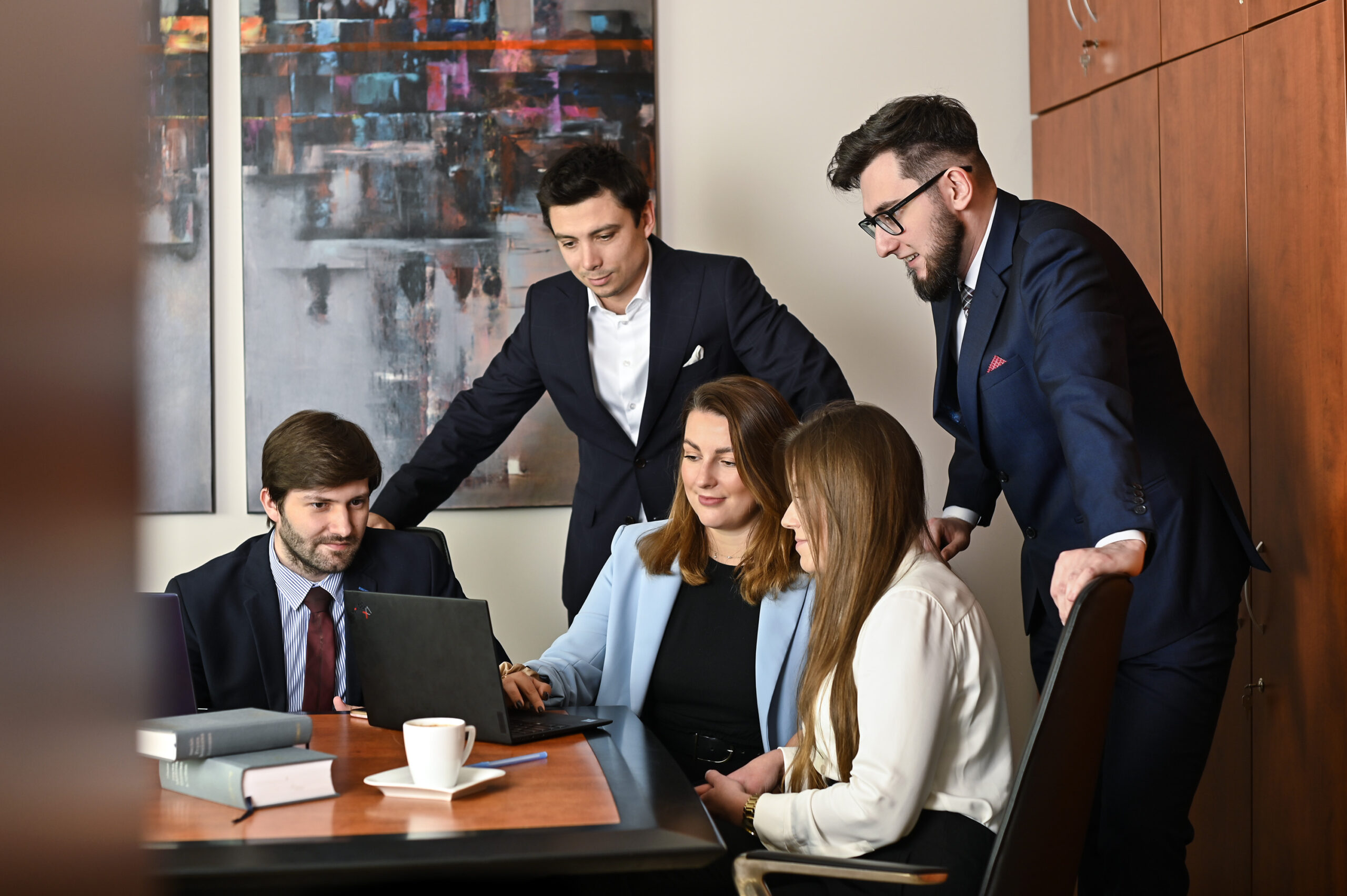 Our services in this area include:
Advising on corporate law:
counselling on starting a business in Poland, in particular providing assistance in choosing the optimum legal and tax modes of conducting a business
counselling on establishing partnerships and capital companies with the participation of both Polish and foreign capital
handling the process of registration of changes in the records of entrepreneurs of the National Court Register
shaping the principles of corporate governance including drafting and issuing opinions on contracts, statutes, by-laws, internal policies and other regulations in order to ensure seamless corporate governance in companies
advising on issues pertaining to, among others, accession of new shareholders to companies, an increase and reduction of share capital, drafting investment agreements, transfer or security transactions on shares or stocks, preparing squeeze-out procedures
assisting shareholders' meetings, general assemblies, negotiations, etc.
drafting agreements accompanying M&A transactions.
conducting liquidation proceedings
handling corporate disputes
Advising on M&A transactions:
advising on restructuring processes,
developing an optimal and safe M&A transaction process, including legal advice at every stage of the procedure
preparing full transaction documentation, including, among others, plans of mergers, transformations and divisions, investment agreements, and necessary resolutions of company bodies
assisting in negotiations
conducting legal, tax and financial due diligence, and preparing due diligence reports
drafting documents required during restructuring processes, such as resolutions of company bodies, statements of members of bodies, etc.
Through this team, our law firm has been involved in providing legal assistance to regular clients in the automotive, construction, plastics, medical, security, food, brewing, transport, and aviation industries. Moreover, we participated in the restructuring processes of a business that is a market leader in Central and Eastern Europe in retail sales of clothing, footwear and sports equipment as well as in the restructuring process of the state-owned company in the military sector.